Google Earth 7.3.2.5481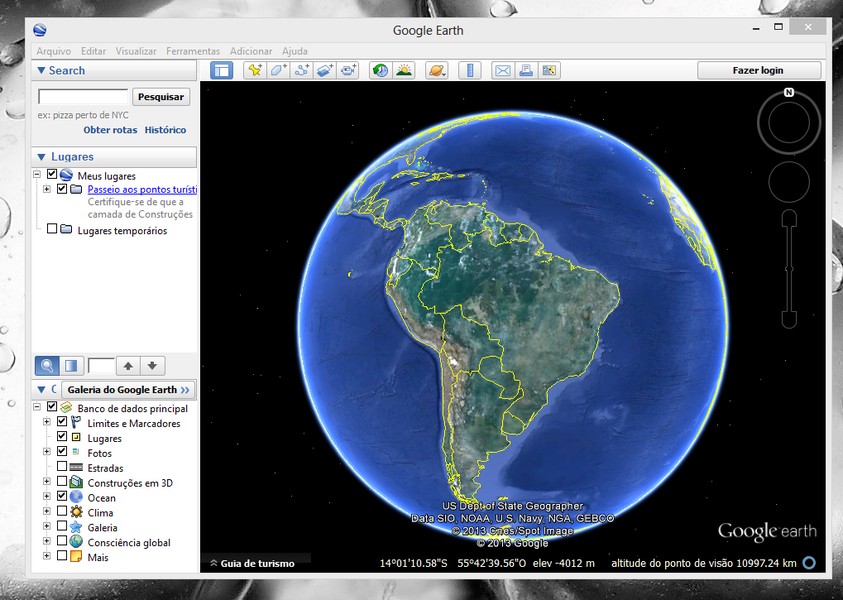 Google Earth is a software solution that comprises satellite imagery and maps with most locations around the world, giving you the power to browse all of them straight from your desktop.
User-friendly interface
All these amazing things are presented to the user in a simple and clean interface, with the Earth right in the middle. The user can easily zoom in, zoom out or move around using just the mouse, but one can also enter a certain location in the search box on the left to jump directly to it.
It's only a matter of time until you get used to Google Earth and the more you discover, the easier it is to enjoy the powerful functions of this software.
Street view mode
Talking about functions, probably one of the greatest things about Google Earth is its relatively-new Street View option that gets you right on the street thanks to image captured by Google cars. However, you should note that not all locations are included in this view.
Search for places all over the world
Besides this impressive imagery, the application also comes with Flash videos in placemark balloons and dedicated tools to search for restaurants, parks and other points of interests quick and easy.
3D views and favorite locations
Last but not least, you can always enjoy great 3D views with the help of especially-created buildings in some of the most popular cities in the world, while at the same time you can save and share your favorite locations with just one click.
Website
Code:
The contents of this section are hidden
Register to view
Changelog
Code:
The contents of this section are hidden
Register to view
Download
Code:
The contents of this section are hidden
Register to view