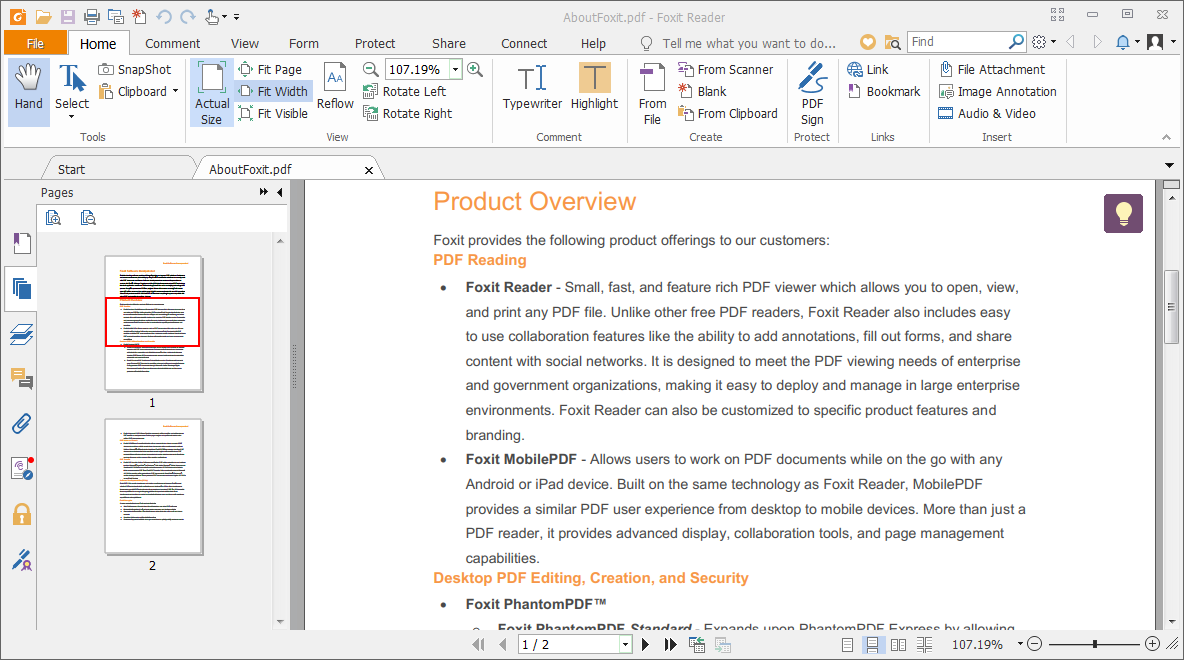 Tired of having your Adobe Reader (or Acrobat Reader) constantly bog down and sometimes eventually crash your PC when reading even small PDF files? Foxit is here!
Foxit is absolutely the most popular alternative to the Adobe reader and has been chosen by millions as their default PDF reader. It runs extremely fast and doesn't suffer from some of the memory leaks plaguing Adobe software. It's a lightweight alternative and definitely worth having a look at if you've been plagued by the aforementioned issues.
The overall interface of Foxit Reader is certainly familiar and switching from Adobe's monster reader application shouldn't be an issue at all.
Luckily with Foxit's speed demon PDF reader, it doesn't force you to open up documents from the web in a browser window which is still and was one of the issue Adobe's reader suffers from.
The newest version of Foxit Reader (5.0 and above) improves on previous versions with support for drawing, highlighting text and adding notes to PDF documents.
Homepage
Code:
The contents of this section are hidden
Register to view
Foxit Reader 10.0.1.35811 Multilingual portable paf by Jooseng
Size: 87.2 MB
Code:
The contents of this section are hidden
Register to view