Win RE Utility Suite v1.1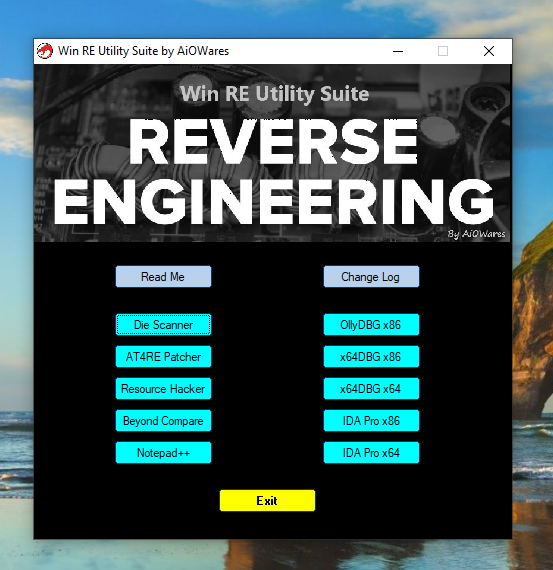 One Utility for all your Windows App reverse engineering needs. If any of the included tools have bugs please contact the creator of that individual tool. Sources are included.
Requirements:
-VCredist runtimes.
-.Net Frameworks.
-Python for Windows.
Change Log v1.1:
-Updated Notepad++ to v7.8.3.
-Updated Resource Hacker to v5.1.7.
-Updated AT4RE Patcher to v0.7.6 with included plugins.
Download:
Code:
The contents of this section are hidden
Register to view
Hashes:
File: Win RE Utility Suite v1.1.7z
CRC-32: 88fdf2df
SHA-1: ddb2c76379cae85161fb3c652cfe3d8e2f697890
SHA-256: 3f7a9f1b55f46fa3178bdaa5b0d62b6de64e328b1a57d7544064d89187510781
SHA-512: 5dc0b35d68c9a530a71cd458610cbefdeb7238042122272589b1125cfe02617e46098b2b5b3c8d7e89746f1933cc0892179cea21c7e6952c83fffecf990cc851