01-06-2020, 01:08 PM
Win RE Utility Suite v1.0.2: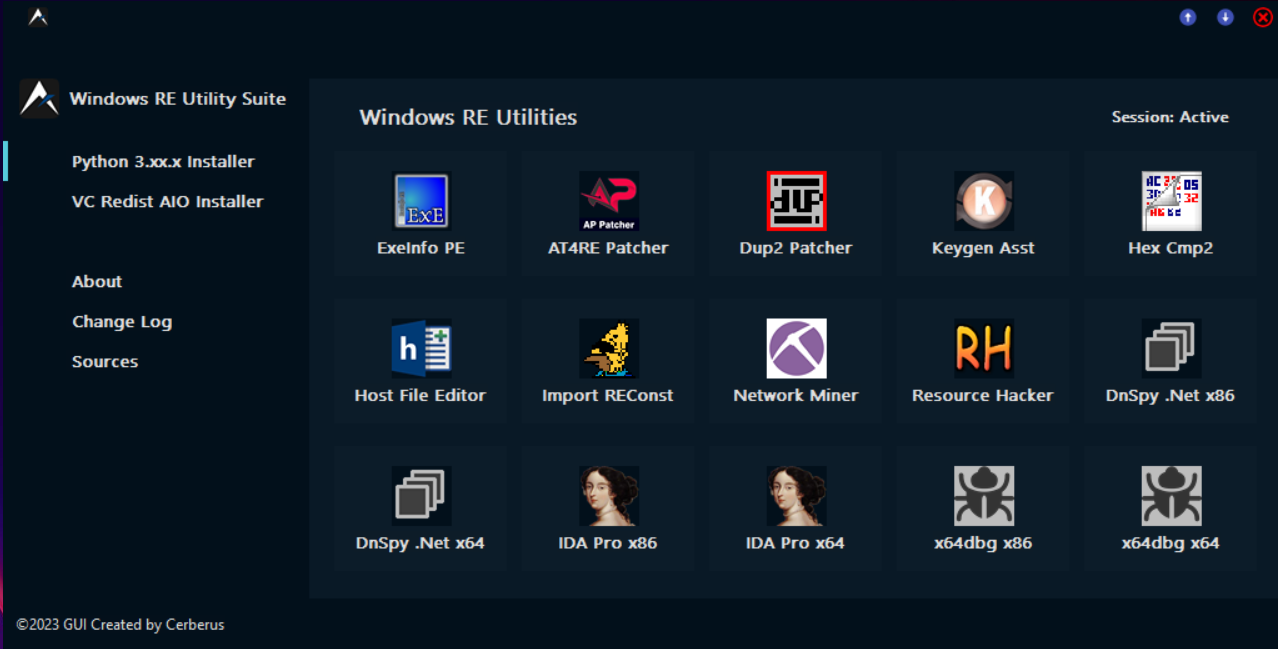 One Utility for all your Windows App reverse engineering needs.  If any of the included tools have bugs please contact the creator of that individual tool.  Sources are included.
Requirements:
-x64 bit operating system.
-1024x768 min display setting.
-VCredist runtimes.
-Python 3.xx.x for Windows.  
Change Log v1.0.2:
-Added active aiowares icon to upper left corner of GUI.
-Added active session to change colors of used apps during one session.
-Updated x64dbg to snapshot 2023-01-25_11_53 to fix a crash.
-Added 3 new python scripts to IDA Pro 7.
Code:
The contents of this section are hidden
You have No permissions
WREUS.exe created with AutoIt.
It is safe.  Just add to antivirus whitelist.