Leonflix 0.4.6 ( BETA )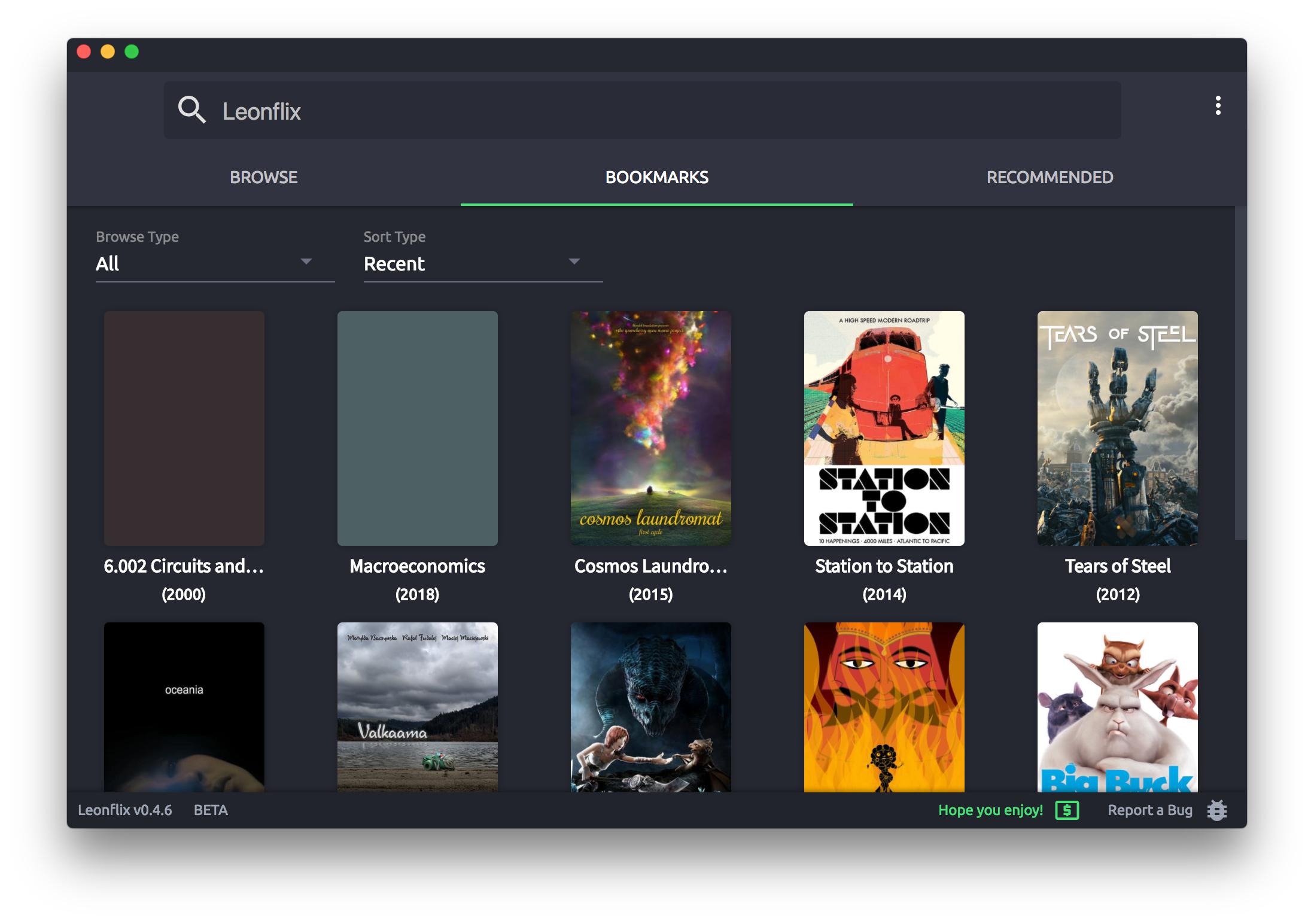 A multi-platform desktop app for finding movies and TV shows.
Leonflix is a modular search tool for content. It crawls video/file hosting websites and can find and return the videos hosted on those sites. You can find more than just movies. Find semester-length video lectures from MIT's OpenCourseWare, or the complete Khan Academy video lesson series on AP Physics 2, all using the Modules built by the amazing members of our community.
In today's world of streaming, every time a video changes hands, from the host to the site that shows it, more ads are added. By the time it gets to the viewer, the content has been "stepped on" so many times that it is nearly unwatchable. Leonflix's novelty is that it extracts only the desired content that streaming sites provide, filtering out all the pop-ups and adware that have been cut into the product.
Website
Code:
The contents of this section are hidden
You have No permissions
Download
Code:
The contents of this section are hidden
You have No permissions